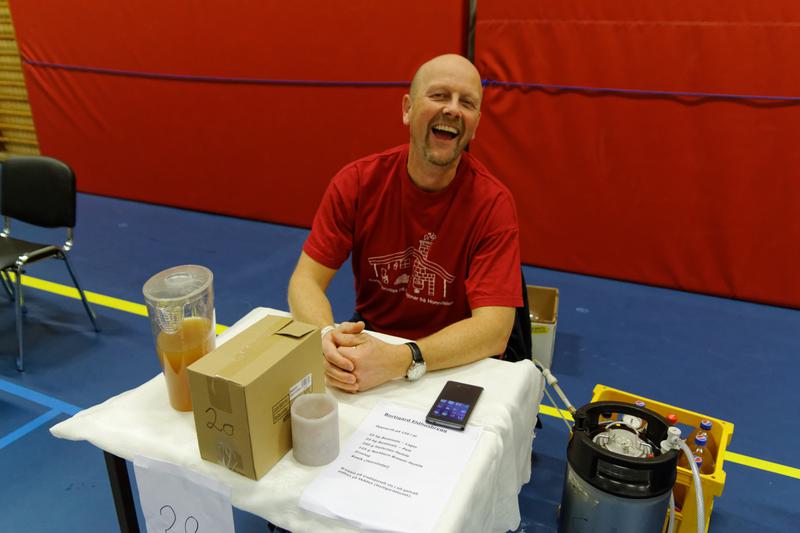 Terje Raftevold kommer fra Hornindal, men flyttet til Innvik, der han brygger tradisjonelt kornøl slik han lærte det av onkelen i Hornindal. Terje var 17 da han brygget første gang. Han brygger ofte sammen med Roger Severin Bruland, som er mannen bak Brulandselva.
Terjes øl er et klassisk kornøl fra Hornindal: råøl med einerlåg og kveik. Terje er opphavsmannen til kveik #5 Hornindal.
Terje er også involvert i Brulandselva bryggeri, som brygger en kommersiell utgave av Terjes kornøl. Han ble også omtalt på Larsblog for noen år siden.
Terje kan ikke komme på festivalen pga et bryllup, så det blir Roger som stiller.
English: Terje Raftevold comes from Hornindal, but now lives in Innvik, where he still brews traditional kornøl the way he learned from his uncle in Hornindal. Terje brewed his first kornøl at the age of 17. He often brews together with Roger Severin Bruland, who is the man behind Brulandselva.
The beer is a classic Hornindal kornøl: a raw ale with juniper infusion and kveik. In this case Terje's own kveik, which is known as #5 Hornindal.
Terje is also part of Brulandselva bryggeri, which produces a commercial version of Terje's kornøl. He was featured on Larsblog back in 2015.
Terje had to attend a family wedding, so the beer will actually be served by Roger.