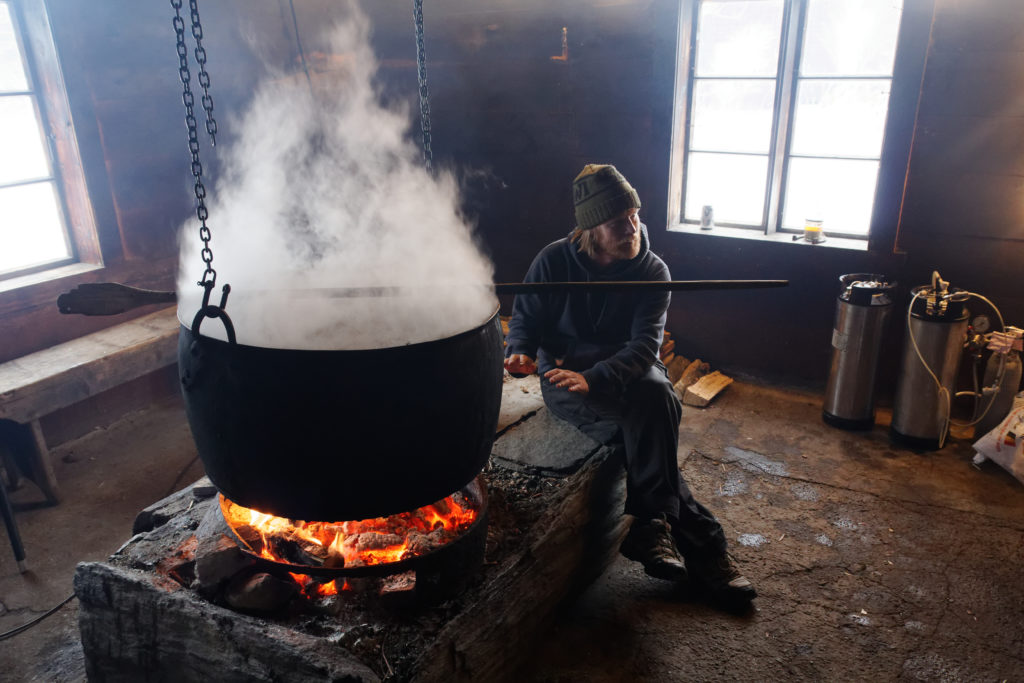 The third brew we will be showing is going to be in Voss, where Dag Jørgensen and Kjetil Dale will be brewing in Kjetil's old brewhouse.
The beer they'll be making, a vossaøl is very different from the beers from Hornindal and Stjørdal, because of the long mash, and not least because of the very long caramelizing boil. Just as in Hornindal the brewers in Voss use kveik.
Vossaøl is often grouped with the beers from Hardanger to the south and Sogn to the north into the style called "heimabrygg" (literally: homebrew).
Present for the brewday will be:
Dag Jørgensen, professional brewer at Voss Bryggeri.
Kjetil Dale, farmhouse brewer and owner of the brewhouse. Also winner of last Christmas's vossaøl brewing contest in Voss.
Ivar Geithung, farmhouse brewer (featured on Chop and Brew a while back).
Ivar Husdal, farmhouse brewer.
The one and only Sigmund Gjernes.
Atle Ove Martinussen, of Western Norway Cultural Academy, responsible for the UNESCO application to give kveik world heritage status.
Maybe Rune Midttun, commercial brewer at Voss Fellesbryggeri.
The guys have promised some surprises on the way as well.