The basic schedule is below, with more activities further down.
Friday:
1700-2000: Farmhouse brewers serving their beers
1800: Official opening of the festival by the mayor of Hornindal
2000-0000: Commercial brewers servering their beers
Saturday:
1200-1800: Farmhouse brewers serving their beers
1800-2300: Commercial brewers serving their beers
Farmhouse brewers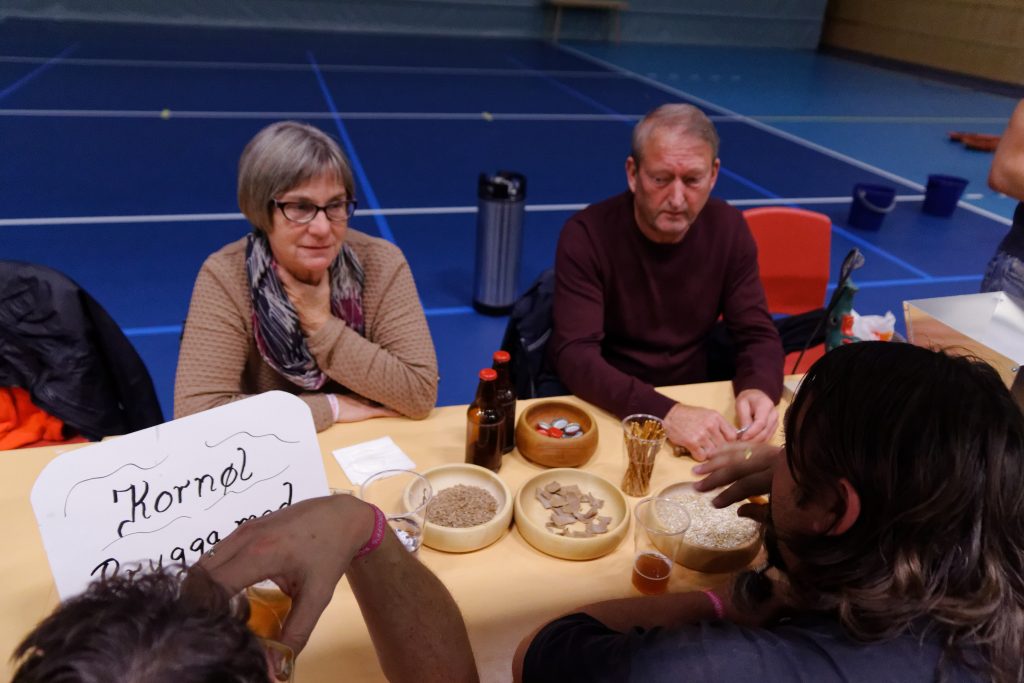 At the festival 20-30 farmhouse brewers will be serving their beers. These are not commercial brewers, but people who have brew in the original farmhouse tradition for themselves, their family, and friends. You will be able to talk to the brewers and ask them questions. Some will bring their family yeast (kveik) to the festival, maintained by the family for generations.
The beers will be in various regional styles, including kornøl (local raw ale) and probably also traditional styles from other regions.
Presentations
There will be presentations about farmhouse ale in Norwegian and English.
Friday 1800: Ivar Skare on kornøl (in Norwegian)
Friday 1900: Norwegian kveik lab about commercial kveik production (in Norwegian)
Friday 2000: Mika Laitinen on Sahti
Saturday 1300: Kåre Frøland (in Norwegian)
Saturday 1500: Bjørn Roth from Nofima on kveik research (in Norwegian)
Saturday 1700: Lars Marius Garshol on kveik (in English)
Saturday 1800: Jochen Förster of Carlsberg on kveik (in English)
Demonstration brew
On Saturday 1200-1800 there will be a live demonstration of farmhouse brewing in the festival hall. This year Mika Laitinen, a leading sahti expert, will show how Finnish sahti is brewed.

Samples of sahti will be served 1400-1500.
Commercial beers
In the evening Norwegian commercial brewers will be serving their commercial brews with kveik and traditional ingredients.
Full brewing session
For those who buy the «brewing+festival» tickets, there will also be a full demonstration of brewing kornøl (the local farmhouse style) with a brewer who's grown up in the tradition and has his own kveik. This will take place in a traditional brewhouse outside the festival.
Martyn Cornell's account of the 2017 session.
Impressions
Some impressions from earlier visitors: